The end of october represents many things, generally dressing up everything in our possession such as pets, babies, houses, but ironically undressing ourselves. The holiday spirit is exerted on decking out your living abode in tacky, oops, spooky decorations, and scurrying around trying to gather the smallest fragments of clothing to piece together the sluttiest costume possible; the slutty nurse, the slutty cowboy, the slutty cat, the slutty janitor,
fig. 1
the slutty ghostbuster (yeaaaaah mama nakie fighting ghosties.)
fig. 1.5
or the 'piece de resistance' , lo and behold; the slutty anorexic skeleton.
fig. 1.6
i know this is supposed to be an angel/devil costume (such a clever take from Target)
but it only looks like a sideways slutty indonesian flag.
fig. 1.65
Tsunami = 1 / Indonesians = 0
Fortunately if you happen to be a pet owner, your common sense tends to plummet during this holiday season. while owning a pet, slowly but surely a piece of your brain used for decision making slowly rots and falls off in a similar fashion to a new born's belly button, thus resulting in a painful holiday for your beloved family pet. Without this silent but crucial nugget within the limbic system of your brain, your common sense during a holiday season gets a little skewed as you suddenly get the urge to strap things to your pet.
fig. 2
since pictures speak louder than words, here's enough pictures to argue with your mother;
fig. 2.1
fig. 2.15
fig. 2.2
fig. 2.25
fig. 2.3
fig. 2.35
SHALOM !!
fig. 2.4
fig. 2.45
sherrif turds-on-your-couch.
fig. 2.5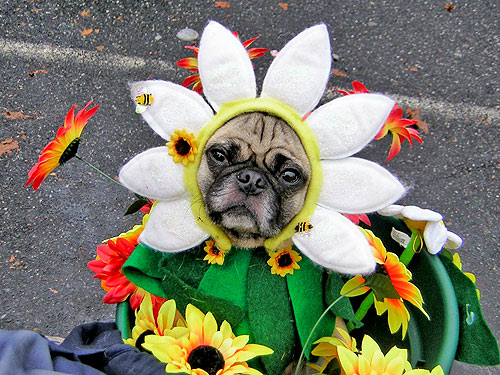 fig. 2.55
this dog is actually named guido.
fig. 2.6
fig. 2.65
senor turds-alot
fig. 2.7
idog.
fig. 2.75
fig. 2.8
fig. 2.85
fig. 2.9
fig. 2.95
i can understand the devil horns, but did he really need a set of devil googly eyes?
dogs i believe are constantly the brunt of the joke on halloween due to having a weaker self defense mechanism, most notably less sharp talons. cats defeat halloween for the most part, cept these few; they fucked up.
fig. 3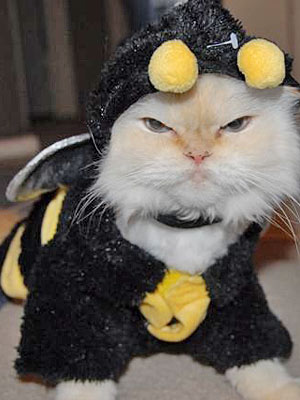 fig. 3.1
fig. 3.2
GROAAAAAAAAAAAAAAAN.
fig. 3.3
fig. 3.4
what about babies you say? babies are my kryptonite. they represent everything i hate. drippy, drooly, whiny, sniffly, grabby, kicky, bobble heady, noisy, needy, poopy, icky. ugh. nothing makes me hate a child more than when it is decked out in a disguise to make it less of a baby.
fig. 4.1
fig. 4.2
fig. 4.3
UGH FOR THE LOVE OF GOD DONT RUIN PIZZA FOR ME.
fig. 4.4
fifty dollars says this child does not smell 'fresh'.
fig. 4.5
QUICK BOIL HIM WHILE HES STILL ALIVE.
fig. 4.6
toucan sam would be pissed hes copping his steez.
fig. 4.7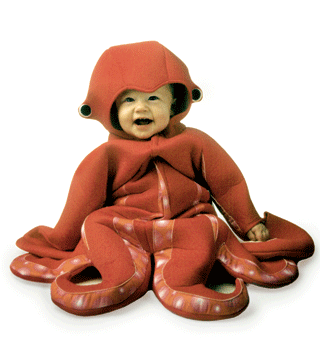 cause all a baby needs is more things to excrete liquids from.
fig. 4.8
the diaper is in the centre.
fig. 4.9
UGH I LOVE ICE CREAM.
fig. 666
this is exactly what makes me wake up screaming.
don't get me wrong, halloween is my least hated holiday because it's not filled with as much goodness and wholesome family times, but why do people need to take it to the next level. forced halloween costumes, its like auschwitz on my eyes.
although i hate to say it,
but this is the girl of my dreams.